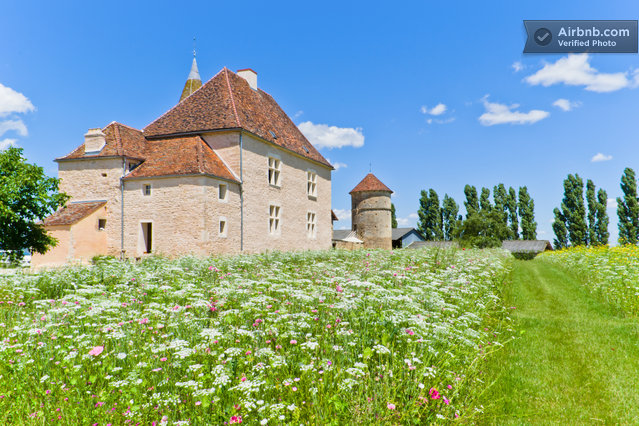 James is in Dallas this week for a work conference and I cannot wait for his return. I miss you Bear! Our anniversary is coming up really soon and we finally have off two days together this weekend! I've been wanting to get away and have a nice relaxing time with my love so I decided to book a private, unique getaway in Wimberley for just us two. I can't give away the details yet because James doesn't know yet and he's one of my most loyal readers.
I used
Airbnb
last year to book a high rise condo in downtown Austin for my Classy-Ass 25th Birthday Party. I couldn't recommend this website more. Luckily, my host was very very accommadating and was totally cool with me throwing a party there. We had the most spectacular view of Austin from the 26th floor and the balcony was massive! The timing couldn't have been better. He was moving out at the end of the month, so the place was empty and the carpet already stained. The best part was the surrounding units were empty as well so we went wild. I had the best time! So naturally, I instantly thought of Airbnb for our weekend getaway and was quickly distracted by all the amazing (and cheap!) places we could visit. I was lost in the photos and maps for hours yesterday and saved my favorites to share with you all. There are sooo many I want to share so I'll start "small" and list some fairy tale castles and chateaus.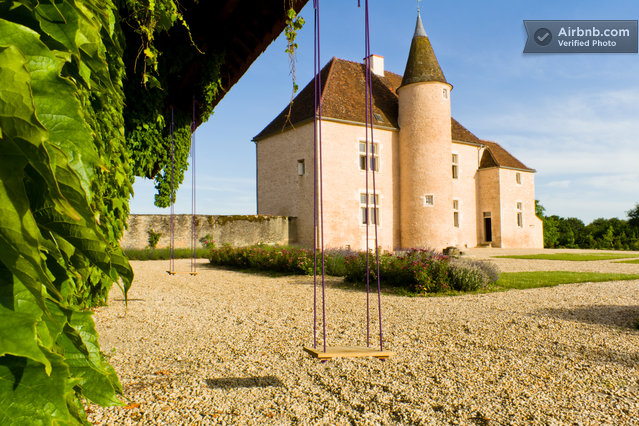 Look at this place!!! Yep, it's a castle.
Le Manoir Equivocal
is located in beautiful countryside in Bourgogne, France. The thought of living in a place like this is unthinkable. Hell, I'd be happy living in a shed on the property just so I could look out and see this every morning.
This would be my view. I would hide in the bushes and spy on the house all creepy-style.
Ok, let's go in!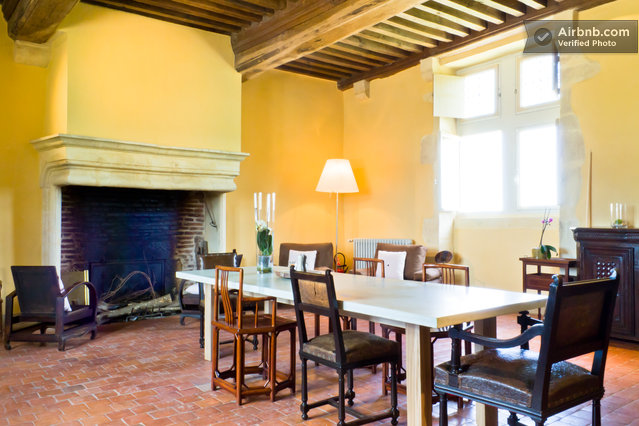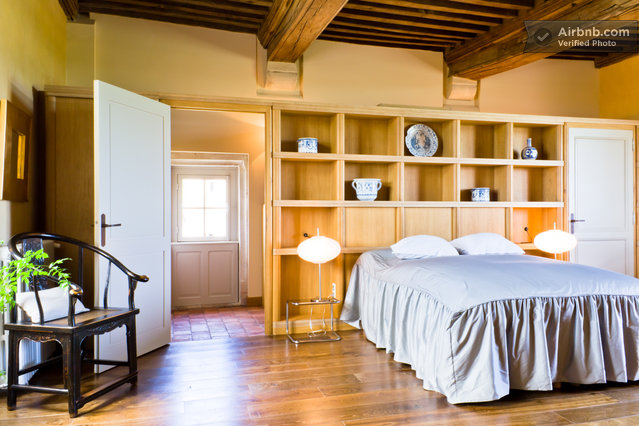 Incredible huh? Unfortunately, you only get a private room. Not the entire castle. And at $189 a night it's kiiiiind of a deal. Right? C'mon, Vegas has rooms for this much and I'd take adorable bumble bees and cute-ass animals singing and shit over drunk frat boys and their bimbo girlfriends. But wait! I can do better.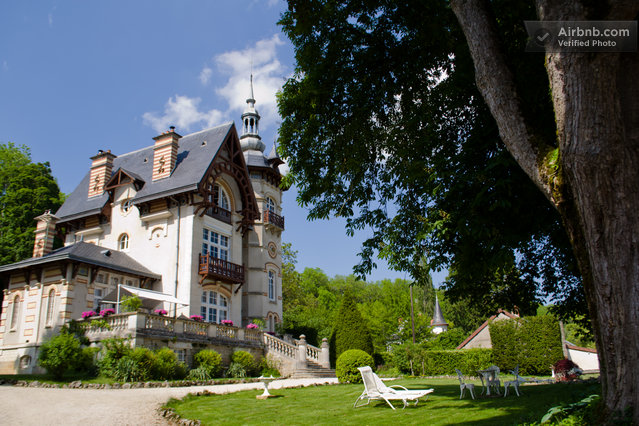 That's more like it.
Les Roches
is actually just down the road from the first one and it's a slightly better deal. $183 a night for a private room and the surroundings are much prettier.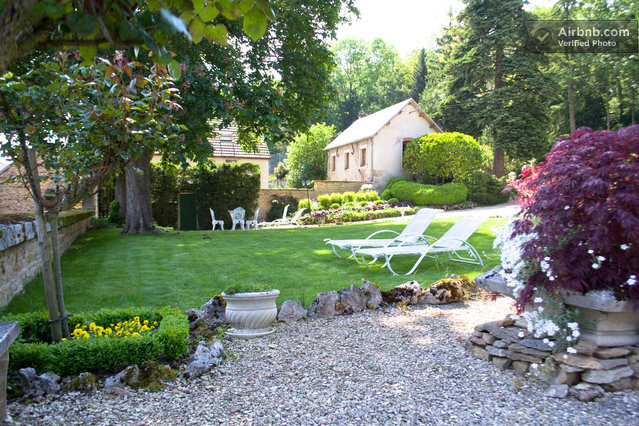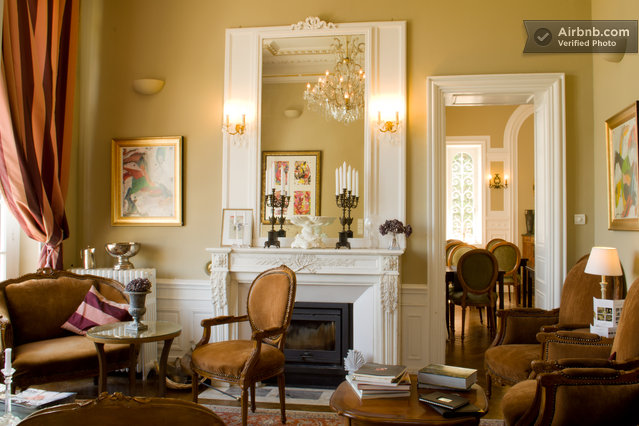 Now I'm kind of town between the two. The first one has a fabulous pool with simple, rustic decor and Les Roches has a garden that looks good enough to eat with a more elegant decor. This place actually looks warmer, just me? Which one would you rather stay in?
Ok, let's see what's next. :)
Chateau RiveSarthe
instantly reminded me of Marie Antonette's private Versailles residence known as Trianon. I would be the happiest woman alive if I could call this place my own. It's starts at $114 a night but they can accommodate 16 or more people. Wouldn't this be a perfect spot for a private fairy tale wedding?
I really like this place. Listed as
Cottage for two in hilltop Castle
in Toscana, Italy. The owners a sweet older couple who only allow 10 guests at a time for maximum relaxation. They even sell their very own olive oil and a souvenir. How Italian of them! $120/night and this time you get the whole house. They have a video tour of the property on their website. Check it out!